Apple Pay at K&H Bank
fast and secure payment with Apple Pay using K&H bank cards
fast, contactless payment with TouchID/FaceID authentication
simple – a built-in function compatible with your iOS device
your card information is safe
internetbanking and mobile app services [Apple Pay]
internetbanking and mobile app services [K&H Mobilbank]
Providing a debit card
Providing a credit card
Purchases with debit or credit cards in Hungary
Purchases with debit or credit cards abroad

on which devices can you use it?
supported device types:
IPhones with Touch ID or Face ID, except for iPhone 5S
IPad Pro, iPad Air, iPad and iPad mini models with Touch ID and Face ID
Apple Watch Series 1 and 2 or newer models
Macbook with Touch ID function
how can you add your card?
Adding your card on your Apple devices is extremely simple.
On your iPhone, open the Wallet app and press the "+" icon, then enter your card information manually or by using a photo scan.
For an Apple Watch on your iPhone, open the Watch app and press "Wallet & Apple Pay", then touch the "Add a credit or debit card" icon.
On an iPad, open the "Wallet & Apple Pay" option within settings, then touch the "Add a credit or debit card" icon.
On your Macbook Pro, open System Settings and select "Wallet Apple Pay", then add your card.
fast and secure payment with Apple Pay
Apple Pay is a fast, simple and secure way of payment in stores, apps and online using your Apple devices. Your card number will never be stored on your device or Apple's servers, and Apple will not share the card numbers with merchants during the payment process. Apple Pay does not retain transactional information about your credit and debit card payments that could be traced back to you.
how to digitize bank cards issued by K&H?
digitization will begin on Apple iPhones by opening the Wallet app:
Take a picture of your card number or enter it manually, or if you have already digitized your card or registered it in an Apple service, then this card will appear as a card that can be digitized

Enter the expiry date shown on the card and the three-digit security code on the back of the card

Accept the terms and conditions of K&H Bank for card digitization in Apple Pay

If there is a phone number registered with the bank for 3D Secure text messages, then request that the one-time code be sent to this phone number

If there is no such phone number, then choose the option to call K&H TeleCenter, and after successful identification, register the 3D Secure phone number and ask the activation of the digitized card

The digitized card is ready for use with Apple Pay, about which you will receive a notification message
what type of bank cards can you use for Apple Pay at K&H Bank?
All retail and business cards issued by K&H Bank can be digitized in Apple Pay.
can you digitize several cards?
Yes, multiple cards can be digitized in Apple Pay. In this case, you will need to select the card you want to pay with before approving the transaction. You can set your default card in the Wallet app by swiping your card forward with your finger, or in your Wallet and Apple Pay settings.

how many cards can you digitize on a single device?
Up to 12 cards can be digitized on Apple devices.
what can you do if you lose your phone?
Digitized cards can be suspended or cancelled at any time via the Find My iPhone application or the K&H TeleCenter.
can you use it without a bank card?
To use Apple Pay you must have a valid bank card issued by K&H Bank. However your plastic card does not need to be present during the transactions.

what phone number is required for Apple Pay digitization?
Digitization should be authenticated by using a one-time code sent to a phone number that has been registered for the 3D Secure service provided with the card. If such a phone number has not been registered, you can ask the TeleCenter to register the telephone number and execute the digitization.

how can you pay with Apple Pay?
Payment on iPhones with Touch ID: rest your finger on Touch ID, then hold the top of your iPhone within a few centimetres from the contactless reader ("POS terminal") until you see "Done" and a checkmark on the display.
Payment on iPhone with Face ID: double-click the side button, then glance at your iPhone to authenticate with Face ID, or enter your passcode
Payment with Apple Watch: Double-press the side button and hold the screen of your Apple Watch within a few centimetres of the contactless payment terminal, then wait for the gentle signal of your watch.
how can you set it up / use it on an Apple Watch?
Open the Watch app on your Apple iPhone and launch the Wallet and Apple Pay menu to add the card to the Apple Watch: enter card details and execute the verification.
where can you pay with Apple Pay?
At any merchant where it is possible to pay with a contactless bank card and/or in stores with the Apple Pay logo, as well as in applications running on Apple devices that support payment within the Apple Pay application.
is there a daily usage limit or any amount limit for payments?
The card that is digitized in Apple Pay has the same features as the corresponding plastic card, so you can pay with it within the limits set for the plastic card.
can you use it without mobile net/WiFi?
The POS terminals do not require any internet connection to perform a transaction, except when the card is digitized.
why is it safe to pay with Apple Pay?
After the card is digitized, the card data is not stored on the device, but tokens generated from the card number are created which will then be used to authorize transactions once you have approved a transaction by fingerprint or facial recognition. This also means that the merchant will never see your actual card number; the token is unique to the device and the payment channel, so it is uninterpretable to anyone except for K&H Bank.

is there any cost for using Apple Pay?
Using Apple Pay is free, and it is regarded as a same kind of card transaction as any transaction executed with a plastic card.

on which devices can you use it?
Apple Pay is compatible with the following devices:
iPhone 6 and above,
iPad Pro, iPad (5th generation), iPad Air 2, iPad mini 3 and above, and
Mac (2012 or later) for payments in the Safari browser and within applications.
Learn more about the service here:
https://support.apple.com/en-us/HT208531
where can you pay with it?
In stores
In iOS applications, in the Safari browser (Mac)
Apple Pay lets you shop within any iOS app on your iPhone and iPad devices. Payment is made as simple as Apple Pay. Choose Apple Pay at checkout and use Face ID / Touch ID to authenticate the transaction. When you start a transaction in Safari, you no longer need to create accounts and fill out long forms; you can simply pay with Apple Pay, for example, on your Macbook Pro with TouchID.
check out how you can use the Apple Pay service
Apple Pay – adding a card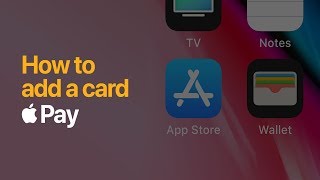 Apple Pay – adding a card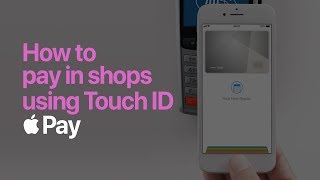 Apple Pay – pay with Touch ID in stores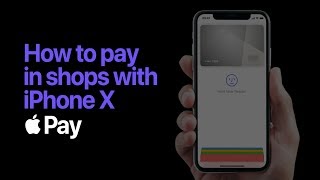 Apple Pay – pay with a Face ID compatible device in stores
are you interested in other offers of K&H Bank?
This advertisement does not constitute an offer; its sole purpose is to draw attention. The Bank reserves the right to change the terms and conditions A detailed description of the product and their terms and conditions can be found in the relevant Client Contract; in K&H Bank's General Contracting Terms and Conditions on bank card and credit card services, in K&H Bank's General Terms and Conditions of Business, and in the Announcement concerning deposit bank cards for natural persons and the Announcement concerning credit cards for natural persons, which can be viewed in our bank branches and here at the www.kh.hu website.